Founder - Jeffree Star Cosmetics - United States

Born

:

1985, Orange County, California
Annual

:

$20,000,000.00

Monthly

:

$1,666,666.67

Weekly

:

$384,615.38

Daily

:

$76,923.08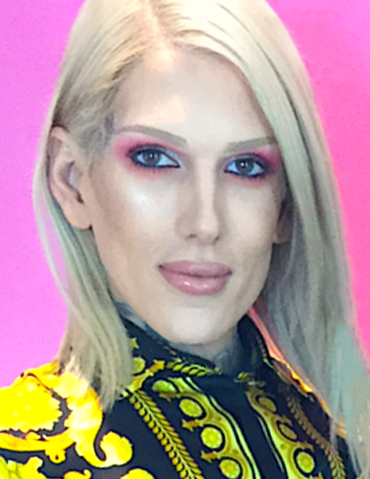 ---
ALux: Jeffree Star is earning around $20 million per year.

Wealthy Gorilla 2019: As of 2019, Jeffree Star's net worth is $50 million dollars.

Elle Sep 2018: First making his mark with a strong MySpace presence, once Star noticed people's love for his makeup looks, he translated his early venture into social media into a YouTube channel that boasts over four million followers. As estimated by Cosmopolitan US, the beauty icon claims a net worth of $50 million USD (approx. $69 million AUD), with his YouTube revenue, sponsored post fees and earnings from his cosmetics line, Jeffree Star Cosmetics, all combining to make a yearly income that we'd gladly trade in our first borns for.

Wikipedia: In 2018, Star earned $18 million from his YouTube endeavours alone, according to Forbes. That was enough to make him the 5th highest-paid YouTube star as of December 2018. He has gained over 9 million subscribers and over 1 billion views as of 2018.
Sources
Update: 2019-8
---